We have released BBE version 2.11.0 which includes many new features such as a new end-customer portal, installer portal, TLF report support for Swedish customers, and practical improvements as suggested by our customers.
This major BBE release includes many new features that are helpful for our existing and new customers, here are some highlights:
Customer Portal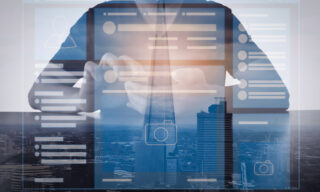 We have released a new end-customer portal. The portal supports not only service ordering, but also support for collecting customer interest and orders during the fibre build-out phase. Besides an extended feature set, the portal introduces modern look and feel and is mainly written in TypeScript/NodeJS. 
We provide the portal as a reference implementation that operators can modify to suit their specific needs. 
Installer Portal
The brand-new installer portal is a tool to aid personell with customer premise fiber installations. The aim is to make the installation and verification more reliable. There are several interesting use cases, one of them is that the user can search an address in the field and associate the port currently in use to it, reducing the installation and preparation time and minimizing the risk of errors. Test documentation can be attached to the Delivery Address for future reference. Personal signature from field technician is added to the address to assure traceability. When the portal has been used when installing the customer interface is also tested. Don't risk the bad experience of handing over a broken installation to a customer that has been waiting for 3 years.
More information can be found in the Installer Portal User Manual.
Tjänsteleverantörsföreningen (TLF)
For our Swedish customers we are happy to announce that we have introduced support for TLF standard invoicing report.
We listen to our customers –
Improvements

and Tweaks

We have listened to our customers and made continuous analyzes of the market's needs, this has resulted in a number of practical improvements to facilitate the daily operation of the system, some of these improvements are:
It is now possible to differ subscription upgrade from downgrade making it possible to study your revenue churn by adding weights to products and offerings. The weights are used to determine if a subscription change is an 'upgrade' or a 'downgrade' making it easier to provide commercial terms & conditions for the subscription change.
Another new feature is the capability to search offerings within all products in a product catalogue, making it faster to find right offering.
Embedded Wildcard Matching Removed from Search Functions: Now it is possible to do exact searching – embedded wildcards are removed.
User Audit Log Adds More Operations: From this version it is possible to log search operations. This to be able to be compliant with new Swedish regulations.
Delivery Address Supports Binary Fields: Attach documents to delivery addresses is now supported.
If you are an existing customer, you can find the full list of new features on our support page.
We showed the new features at fair Connected North in Manchester 17-18 April and FTTH Conference in Madrid 18-20 April. Read more about the fairs here: Connected North in Manchester>> FTTH in Madrid>>
Read more about BBE here>>