PacketFront Software Training Program
PacketFront's tailor made training programs supporting your business objectives.
All PacketFront courses are led by our own personnel with many years of practical knowledge of not only our own products, but the whole ecosystem where they are used. This include for example different hardware platforms and integrations with OSS/BSS platforms. The training is based on theoretical lectures and hands-on exercises.
Basic and advanced courses
Our basic training programs target participants that want to understand the fundamentals of PacketFront products and to master the day-to-day operations.
Our advanced training programs are tailor-made based on our customers and partners specific requirements. Before any course or training session we analyze together with participants the goals of each session and adapt them based on the knowledge level of the audience.
Key benefits:
Basic courses and customized training based on YOUR requirements
Trainers with many years of practical experience of working with PacketFront products and surrounding systems
Theoretical sessions and hands-on exercises for shortest possible learning curve
Up to 8 or 12 participants per training session
On-site, in your own lab environment, or at PacketFront facilities
How to participate?
PacketFront organizes training both in our facilities in Stockholm, or on-site. The maximum number of participants is limited to 12 on basic courses and to 8 on advanced courses due to the high degree of hands-on exercises. For training program and on-site training requests, contact your sales representative or sales@pfsw.com. You can also user the buttons below the course information below to express interest. We'll get in touch with you.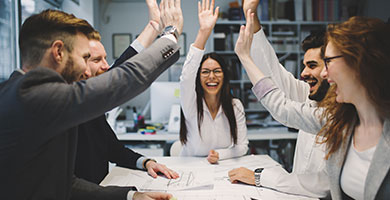 Basic BBE course
(1 day)
The basic BBE course includes topics, such as:
Management of user rights
Adapting data fields
Customer management
Creating services, products and product offerings
Trouble shooting with Helpdesk management tool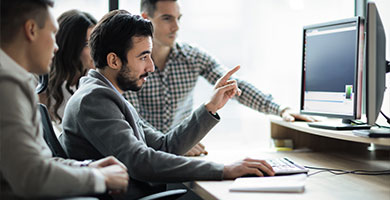 Basic BECS course
(3 days)
The basic BECS course includes topics, such as:
Using the BECS graphical User Interface (GUI)
BECS configuration tree and configuration objects
Resource management (including IPv4 / IPv6 addresses, VLANs, routing parameters etc.)
BECS modules and module logs
Object relation and element configuration rendering
Element management
Creation and provisioning of services
Trouble shooting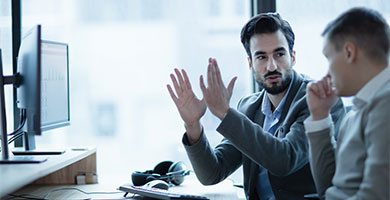 Advanced BECS course
The course requires basic knowledge of the use of BECS and it is led by PacketFront Software's product specialists.
We will focus on new features that have been added over the past 2 years and also on the efficient use of more advanced features. Examples of areas to be discussed include, for example:
Service functions and services with service extension script
Share DHCP resources efficiently across multiple cells
Share resources between static and dynamic services
IPv6 resources and services
Work with elements in read-only mode
Troubleshooting with BECS as a tool
As the training is specially designed for the specific needs of the participants, it is mainly based on hands-on exercises or working with real adaptations.
Advanced training is typically done on-site in lab environment in order to match the real-life requirements as much as possible. Either in customer or PacketFront Software premises.
Resources
We provide well-proven solutions for the complex multi-vendor networks. Network abstraction with our solutions radically increases the level of automation and reduces the integration cost.
Our products were built to deliver true end-to-end automation in high-volume scenarios. Using PacketFront Software's BECS and Managed Business Services portal, the daily operation and maintenance of the end-customers LAN and WiFi networks becomes fully automated reducing the workload and eliminating configuration errors.