We are proud to announce BECS version 3.24.0 which includes major new features such as element on-boarding, Red Hat Enterprise Linux 9 support, Adtran Mosaic support and tweaks suggested by our customers.
This major new BECS release includes major new features and under the hood improvements. Here are some of the highlights: 
Red Hat Enterprise Linux 9 support
Red Hat Enterprise Linux 7 (RHEL 7) and CentOS7 are coming to end of maintenance in June 2024. To facilitate time to upgrade servers, we have introduced support for Red Hat Enterprise Linux 9 (RHEL 9) and compatible distributions like AlmaLinux and Rocky Linux. We will support both RHEL versions up to and including BECS 3.26 and BBE 2.13 to maintain compatibility and provide our customers time to upgrade.
Adtran Mosaic support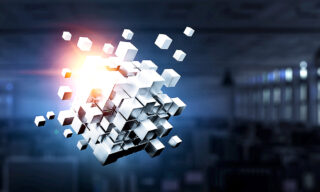 The number of vendors supporting API based management interfaces is growing. As APIs are made for machine-to-machine communication and PacketFront sees positive to this development. We have now the pleasure to add Adtran Mosaic to the list of vendors supported via API based Element Managers.
We listen to our customers –
Improvements

and Tweaks

We continuously listen to our customers for product improvement ideas. This time we have, for example, added the possibility to showing the log list as a separate window so that it easier to see activities in the network. We have also made it possible to remove DHCP clients directly with CLI command. And as always, we have done improvements to make BECS even faster and fixed some bugs.

If you are an existing customer, you can find the full list of new features on our support page.

We showed the new features at fair Connected North in Manchester 17-18 April and FTTH Conference in Madrid 18-20 April. Read more about the fairs here: Connected North in Manchester>> FTTH in Madrid>>

Read more about BECS here>>