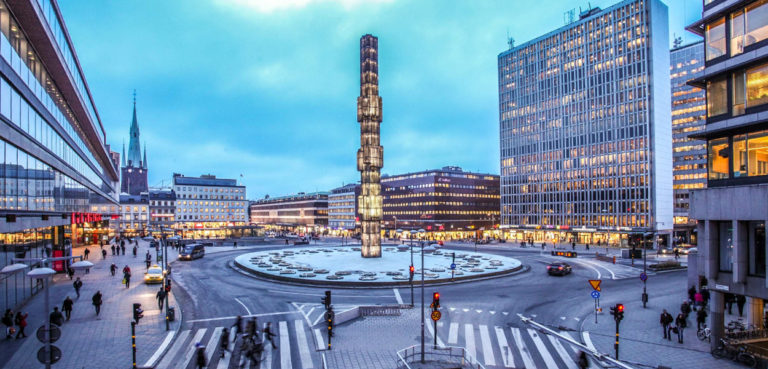 Our success within the City Carrier space made the telecom sector interested in especially the Network Management part of our product portfolio. Operators appreciate the hardware agnostic network management system that fully automates key processes cutting time and eliminating errors caused by manual actions.
Even if our products have become more versatile during the years our core idea has always been the same: To develop highly standardized products to minimize the need for expensive customizations and to reduce maintenance costs.
Residential networks
We have been fine-tuning our residential solution for more than a decade and are proud of the result: A complete software package that suits any type of network, whether you are a city carrier or a telecom operator.
The PacketFront story started from building solutions for City Carriers in the Open Access space. We are now the preferred partner for City Carriers that require an off-the-shelf solution for OSS/BSS and Network Management. The software package we offer enables features like automated service selection and activation via customer portal, advanced help desk functions and highly flexible service packaging just to mention a few.
With the help of BECS you achieve a fully automated VPN service provisioning. This means network configuration in real time, which simplifies the work and reduces the risk of errors. As BECS is network topology aware, it sets up VPN's end-to-end on all network layers. At the same time it documents the VPN connection, including used network resources. When it is time to tear down a VPN, BECS clears in the same way all configuration and releases the resources. The result is a network, which is fully documented and free of configuration errors.
In addition we provide efficient tools that Service Desk and technical personnel can use to troubleshoot any eventual network problems. This cuts the OPEX even further and increases the customer experience.
And the best of all: BECS works in multi-vendor environment.
The best of class operators automate!
VPN Networks
Do you recognize the following scenario: "We have strong requests to instantly activate services, increase quality and lower Opex. However, we configure our network and services manually with the help of multiple tools. This takes time because network technicians need to log into several network elements, all with different feature sets and CLI's. This means that our highly qualified network engineers are working with routine tasks in a complex environment. And even if they are skilled, they make from time to time trivial mistakes. Our technical staff spends time on solving these mistakes instead of developing the network. Also we don't really trust our documentation either, so we have a bit of a mess out here… "
This is the reality that affects both operations and sales of most operators we meet today.

Simplifying the Operation of Data Centers
As the size of data centers and the number of new applications grow, so does the complexity of managing them. We have pre-packed solutions covering the needs for all data centers, no matter the size. With our solution the deployment and day-to-day operation of data centers are simplified in a number of ways.
Configuring made easy
BECS can set up and configure anything from a single leaf to multiple complete pods in a matter of minutes. A software wizard guides the user through the installation process asking for the necessary input values, e.g. the number of leafs, spines and routers to be connected. Based on the information provided, BECS prepares and fully configures all switches automatically, including the IP fabric underlay and overlay.
All you have to do is to follow the BECS generated document on how to patch the equipment. When online, BECS will use its zero-touch functionality to automatically configure every unit straight from the box and build the predefined network structure.
Provisioning services
The manual task of adding, modifying and deleting configuration is cumbersome and prone to human errors. BECS takes care of the end-to-end service mapping in all affected network elements. It does the task fast, homogenous and free from errors by automating the provisioning of services such as assigning correct IP addresses, VLAN/VXLAN ID's and routing parameters, but can also include tasks like spinning up virtual servers and assigning firewall rules. As an added benefit, BECS always keeps the network documentation and data for billing up-to-date.
API or GUI?
No matter if you are used to managing your network using tools from different vendors or if you have applied a strict DevOps culture, BECS will fit right in. Everything that is possible to do using the included Graphical User Interface can also be done over the northbound API. This means that you have a future proof solution towards automating everything in your IT and Network infrastructure.