PacketFront Software
PacketFront Software is a young software company with a well-proven solution. Our offering for automated multi-vendor networks was created as part of the world's first public fiber optical network build-out in Sweden in 2001.
Our products were built to deliver true end-to-end automation in high-volume scenarios, a core characteristic that we have carried with us all the way since then. Our products are now a few generations more mature and as solid, scalable, robust and effective as ever.
They enhance the agility, competitiveness and profitability of our customers by providing strong automated solutions for complex multi-vendor networks.
Our team has a wealth of experience from the planning and designing of not only networks but also operator business operations. With senior people like that in the team, our products continuously capture the evolving needs of our operator customers and their customers. We find ourselves in a trusted relationship with our customers, leaning on our expertise to make their operations more robust and efficient.
And we look forward to being your trusted advisor!
CEO
Jan Kettnaker
Jan has a solid background from working in management positions in companies such as Intel, the Swedish Trade Council and Dometic Group. He has built and managed organizations of various sizes in international environments, among others in the areas of product management, strategic product planning and sales of communications technology.
Chairman of the Board
Henrik Scharp
Henrik works since over 15 years with investments in the industry and technology areas. Since the early 1990s he has worked longer periods in the area of IP/broadband communication and has extensive market, technical and operational experience in the fields of telecom and IT Software, infrastructure and services from his tenure with Ericsson, as well as from 42Networks, a product company developing, producing and selling customer premises equipment for fiber optical systems which he co-founded in 2003 and was President for up to the sales of the company in the end of 2006.
Senior Sales Engineer
Henrik Johansson
Henrik has worked in the industry for 20 years with a long period at service providers in both network engineering and management positions. He has a unique knowledge of both the business and technical aspects of managing and expanding networks.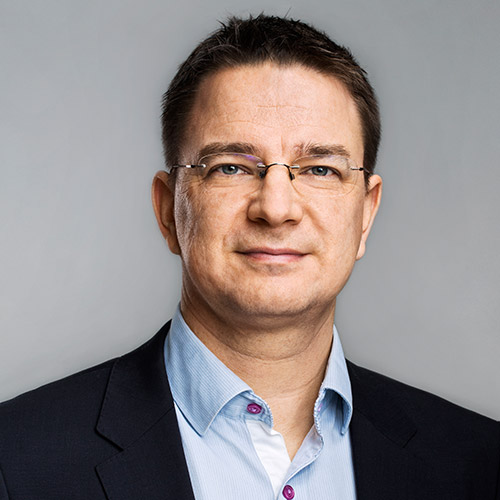 Sales
Timo Kuusela
Timo has held a number of Marketing and Sales management positions in the telecom and IT industry before joining Packetfront in 2006. He has a long experience of conducting international sales from companies such as Ericsson and 42Networks.
Delivery and Professional Services
Christel Sandstedt
Christel has held a number of management positions in the telecom and IT industry within Marketing, Sales and Business Development. She has over 25 years of experience of successful customer projects from companies such as Stokab and Tele2 Group. She has built strategically important organizations that in an effective way have met customers expectations and needs.
R&D and Product Management
Andreas Persson
Andreas has worked within the telecom industry for almost a decade, and has experience from different R&D management positions in the areas of Software Engineering- and Project Management. Most recently, he worked with the optical transport equipment vendors Infinera and Transmode.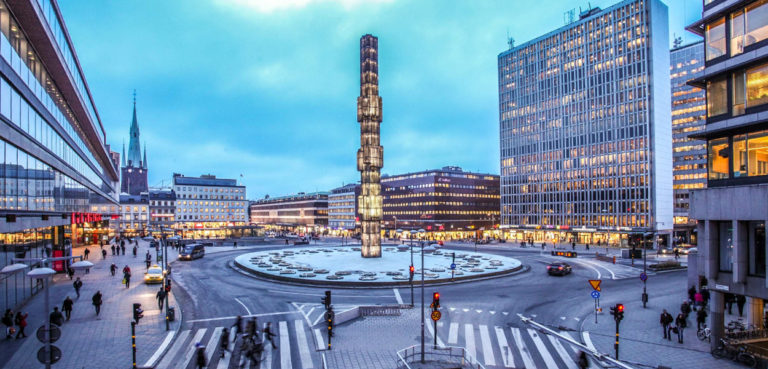 Residential networks
We have been fine-tuning our residential solution for more than a decade and are proud of the result: A complete software package that suits any type of network, whether you are a city carrier or a telecom operator.
The PacketFront story started from building solutions for City Carriers in the Open Access space. We are now the preferred partner for City Carriers that require an off-the-shelf solution for OSS/BSS and Network Management. The software package we offer enables features like automated service selection and activation via customer portal, advanced help desk functions and highly flexible service packaging just to mention a few.
Our success within the City Carrier space made the telecom sector interested in especially the Network Management part of our product portfolio. Operators appreciate the hardware agnostic network management system that fully automates key processes cutting time and eliminating errors caused by manual actions.
Even if our products have become more versatile during the years our core idea has always been the same: To develop highly standardized products to minimize the need for expensive customizations and to reduce maintenance costs.

Why PacketFront Software?
PacketFront Software provides well-proven network orchestration solutions for complex multi-vendor networks. Our products are built to deliver true end-to-end automation in high-volume scenarios for residential, enterprise and MPLS networks. Using PacketFront Software's OSS software BECS and BSS software BBE, daily operation and maintenance workload is reduced, configuration errors eliminated and integration costs decreased.
Traditionally, operators have built the solutions needed to manage their networks themselves and gradually over time. Making things work here and now has often been emphasized, while long term functionality, configuration flexibility, documentation, and future cost competitiveness have had to stand back. As many configuration aspects of the networks were hard-coded and dependent on specific individuals, maintenance as well as system changes tend to be time consuming and costly. Also, a dependency on a particular hardware provider has often evolved because of reluctance to bring in new vendors out of fear of negative operational consequences.
As growth curves flatten out for a lot of network services, competition increases and margins decrease, operators are now searching for new ways of increasing their operational performance and financial results. In addition, the market is demanding new types of network services which in turn means higher technical demands on the operators' networks.
At PacketFront Software, we believe that network automation and harmonization offers effective solutions to the new challenges of the operators. With our OSS software BECS and BSS software BBE, operators can build and operate more structured and more flexible networks, thus benefiting from a number of efficiency boosters:
Better Network Control
In manually controlled environments, the knowledge of the network details decrease over time and is also usually distributed among several people and systems. The network harmonization allows operators to abstract and simplify, enabling full control and overview of the network, including available capacity and resources. As a consequence, operators can trim their Capex levels by utilizing existing hardware more efficiently.
Enhanced Business Development
By automating routine tasks, dedicated staff can be released for business development rather than working with pure maintenance. So the effect is two-fold: Cutting operational costs means releasing the innovative power of the organization.
Improved Customer Service
How do you value good customer service and customer satisfaction? What is it worth to be able to promise customers delivery of new services in minutes instead of days? Harmonization enables a faster and more flexible environment for delivering new services, thus gearing up to meet tomorrow's market demands.
Greater Negotiating Power
Network harmonization reduces the dependency of a particular hardware supplier. For an operator this means greater negotiating power in procurement and ultimately lower capex. Also, internal processes do not need to be based on a particular hardware type, but can easily be adjusted as requirements change.
Simplified Organizational Roles
In the hard-coded environment, product management is often taken hostage in the organization. They are expected to solve what sales has promised to customers, but are limited to what Network Operations can deliver, and even more so when the network is poorly documented. Network harmonization and automation offers a transparent and standardized service offering, resulting in a more streamlined organization
The most dramatic effect of the implementation of BECS as the network automation tool is how it impacts the operational cost structure. The service configuration time is reduced from minutes, and sometimes hours, to seconds. And due to the automation this is done without any manual intervention instead of typing CLI commands. Think about the radical OPEX reduction this means and how much better the released resources can be utilized in developing the network and its services.
Thanks to the product's future proof SDN/NFV support, investing in BECS not only enables operators to harvest the benefits of network and service management automation today, but also provides a gradual and future-proof path to tomorrow's savings provided by SDN and NFV.
VPN Networks
Do you recognize the following scenario: "We have strong requests to instantly activate services, increase quality and lower Opex. However, we configure our network and services manually with the help of multiple tools. This takes time because network technicians need to log into several network elements, all with different feature sets and CLI's. This means that our highly qualified network engineers are working with routine tasks in a complex environment. And even if they are skilled, they make from time to time trivial mistakes. Our technical staff spends time on solving these mistakes instead of developing the network. Also we don't really trust our documentation either, so we have a bit of a mess out here… "
This is the reality that affects both operations and sales of most operators we meet today.
With the help of BECS you achieve a fully automated VPN service provisioning. This means network configuration in real time, which simplifies the work and reduces the risk of errors. As BECS is network topology aware, it sets up VPN's end-to-end on all network layers. At the same time it documents the VPN connection, including used network resources. When it is time to tear down a VPN, BECS clears in the same way all configuration and releases the resources. The result is a network, which is fully documented and free of configuration errors.
In addition we provide efficient tools that Service Desk and technical personnel can use to troubleshoot any eventual network problems. This cuts the OPEX even further and increases the customer experience.
And the best of all: BECS works in multi-vendor environment.
The best of class operators automate!

Simplifying the Operation of Data Centers
As the size of data centers and the number of new applications grow, so does the complexity of managing them. We have pre-packed solutions covering the needs for all data centers, no matter the size. With our solution the deployment and day-to-day operation of data centers are simplified in a number of ways.
Configuring made easy
BECS can set up and configure anything from a single leaf to multiple complete pods in a matter of minutes. A software wizard guides the user through the installation process asking for the necessary input values, e.g. the number of leafs, spines and routers to be connected. Based on the information provided, BECS prepares and fully configures all switches automatically, including the IP fabric underlay and overlay.
All you have to do is to follow the BECS generated document on how to patch the equipment. When online, BECS will use its zero-touch functionality to automatically configure every unit straight from the box and build the predefined network structure.
Provisioning services
The manual task of adding, modifying and deleting configuration is cumbersome and prone to human errors. BECS takes care of the end-to-end service mapping in all affected network elements. It does the task fast, homogenous and free from errors by automating the provisioning of services such as assigning correct IP addresses, VLAN/VXLAN ID's and routing parameters, but can also include tasks like spinning up virtual servers and assigning firewall rules. As an added benefit, BECS always keeps the network documentation and data for billing up-to-date.
API or GUI?
No matter if you are used to managing your network using tools from different vendors or if you have applied a strict DevOps culture, BECS will fit right in. Everything that is possible to do using the included Graphical User Interface can also be done over the northbound API. This means that you have a future proof solution towards automating everything in your IT and Network infrastructure.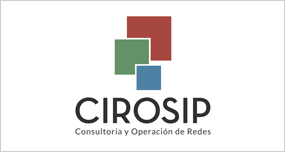 CIROSIP (Spain) is a services engineering company for telecommunication providers, eager for the optimization of design, operation and monitoring of their networks and services. CIROSIP and Partners develop interoperable tools and processes that reduce costs, improve quality and provide control during the whole life-cycle of the network and services.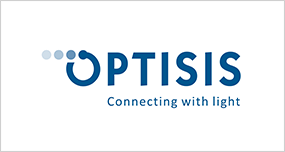 OPTISIS (Slovenia and Austria) is an experienced FTTH system integrator with products and services in all areas of FTTH deployment. Optisis specializes in development and marketing of optical access systems and digital TV systems for telecom operators and service providers.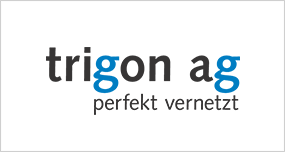 Trigon AG (Switzerland and Germany) was established in 1996. Its products and services meet the complex needs of communication technology. Trigon offers an extensive service package ranging from sales and advice through to technical support. The company is equally experienced in copper, fibre optic and wireless networks.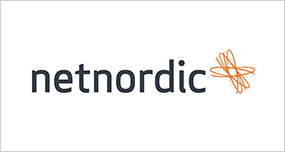 NetNordic is a Nordic system integrator who specializes in delivering network, communication, security and services. NetNordic builds and delivers IT solutions that change the way our customers do business. By using market leading technology for the future and highly certified IT consultants, they can help you meet your business goals.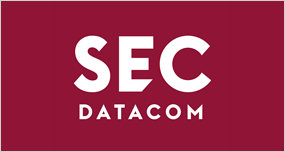 SEC DATACOM (Denmark, Norway and Sweden) is the leading value-add IT-distributor in the Nordic region. With focus on solutions within IT Security, Unified Communication, Networking and Datacenter and a special unit advising the Service Provider and Hosting community; SEC DATACOM is well positioned to be the Nordic market's one-stop-shop for all their IT infrastructure and datacenter needs these days.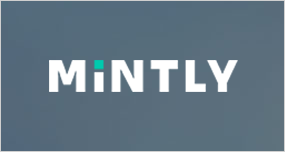 Mintly (Finland) designs and deploys high quality IT networks and information security solutions to protect customers and ensure their business continuity. Mintly supports their customers' strategy on network and cloud services and information security policy. Mintly's professionals act in close co-operation with clients and selected vendors, in order to implement the best possible solutions to serve customers' businesses.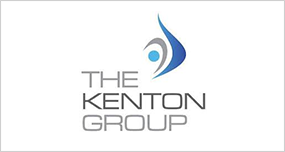 The Kenton Group (The United Kingdom and Ireland), formerly known as Kenton Research, was founded in 1976 and today provides a wide range of innovative networking and connectivity solutions within the access and core networks, for carriers, operators, service providers, enterprises, utilities and governments worldwide. The portfolio extends to complex optical and fibre technologies and managed service delivery solutions.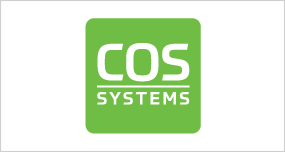 COS Systems is a leading provider of software to plan, deploy, and manage modern fiber networks. COS Service Zones enables network builders to aggregate demand before build-out with a "Fiberhood" approach. COS Business Engine supports world leading efficiency in Open Access network operations.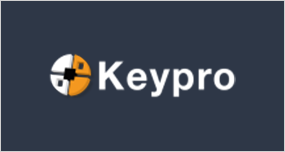 Keypro supports network owners to manage and document their investment in telecom networks. Keypro is specialized in network information management and geographical information management solutions and related professional services.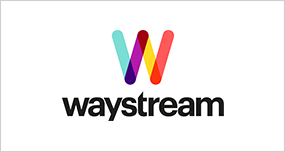 Waystream sells and designs advanced digital infrastructure including switches and routers. With our products and expertise, we help telecom operators and service providers to offer reliable and user-centric network services with a high level of functionality. Our products are smart, easy to use and manage, and designed to create the best possible experience for the end user.
Intel® Network Builders is an ecosystem of vendors, manufacturers, system integrators, and communications service providers coming together to accelerate the adoption of network functions virtualization (NFV)- and software defined networking (SDN)-based solutions.
About Packetfront Software
We provide well-proven solutions for complex multi-vendor networks. Network abstraction with our solutions radically increases the level of automation and reduces the integration cost.
Our products were built to deliver true end-to-end automation in high-volume scenarios. Using PacketFront Software's BECS and Managed Business Services portal, the daily operation and maintenance of the end-customers LAN and WiFi networks becomes fully automated reducing the workload and eliminating configuration errors.